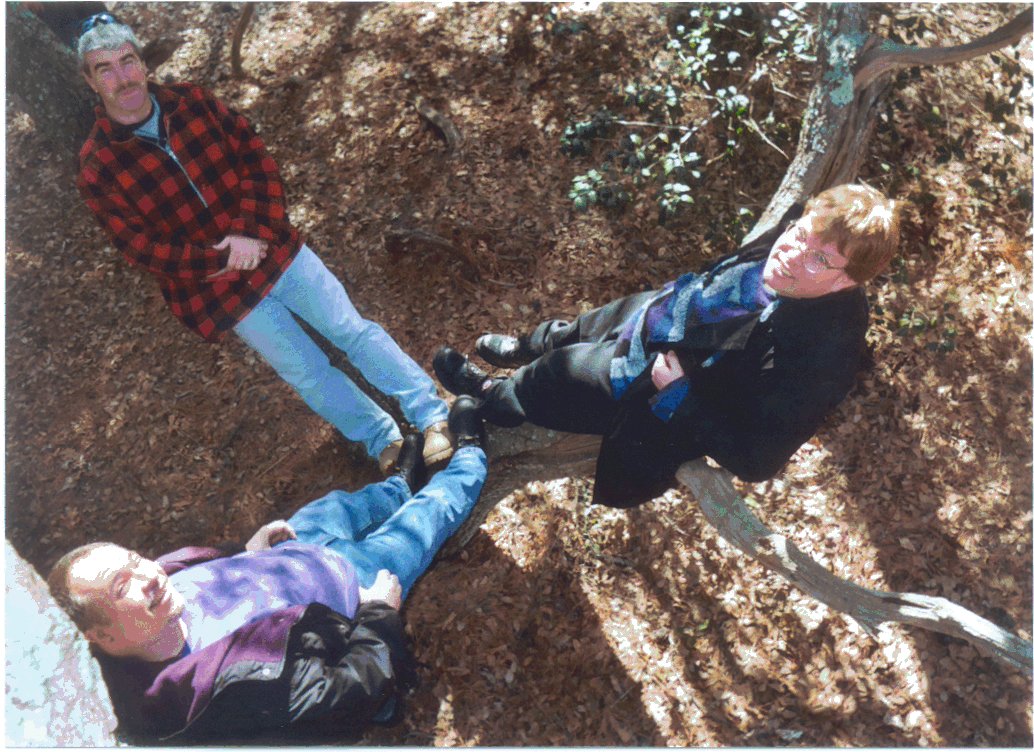 Olympus Campground Resort is gay and Pagan owned and operated and will cater to LGBTQ, Pagan, and related communities who often feel marginalized and out of place at other campgrounds and resorts. The primary markets will be LGBTQ, Pagan, and other adult alternative communities, though a special focus will be on Queer and Pagan men, and men involved in the mythopoetic men's movement.  Secondary markets may include fetish communities, polyamorous folks, sci-fi / fantasy groups, and so on.
Our resort will be adult-oriented, rather than the typical "family-friendly" venue, providing a place for adult singles, couples, and others without children to relax and play.  As a private members-only campground resort we can provide a safe space for our members and an adult, clothing-optional atmosphere.
Olympus Campground Resort will be located in central Virginia within 2-3 hours of most major cities and metropolitan areas in Virginia providing a convenient weekend getaway for city folks.  We will also provide a place for rural LGBTQ folks, Pagans, and others outside the mainstream to congregate and find community.  Being located in a rural area without existing LGBTQ bars, Pagan shops, or other community resources will provide an opportunity to build these communities in the area surrounding the campground resort.
The initial campground will feature a gate house, bath house, dining pavilion, and campsites.  We might also feature cabins and RV sites. Our wish list of later additions includes a main lodge, restaurant (that may double as a bar on the weekends), and recreation hall.  Other amenities might include a pool, sauna, hot tub, and recreational field.  A fire circle, amphitheater, and stage areas will also feature into the landscape.  A Pagan / Hellenistic open air temple will provide a place for Pagan drum circles and solar/lunar celebrations.
We will offer a variety of events that cater to our main audiences and that provide options beyond the typical "bar in the woods" event themes of most gay and bi men's campgrounds.  We will also host Pagan and general interest events.  Additionally, we will cultivate outside groups and gatherings who might wish to host their events at the campground.
Olympus Campground resort will take the LGBTQ and Pagan campground and resort concepts and merge them into something unique and with broader appeal.