Below is a sample photo gallery.  The photos below are from events related to Hampton Roads Pagan men's groups Mel has been involved with.  Many of the photos below were taken by David Coffman (photo credit).
The current photos highlight Mel's involvement in organizing and running men's retreats.  Only a small number of photos and years are highlighted. This section also marks a part of the website where photos from future Olympus Campground events and gatherings could be posted.
Once the Olympus Campground Resort is in place and has had time to produce photos of events and gatherings, this page will be replaced with a full photo gallery that will likely include a grid format or slideshow. 
2003 OSC Men's Retreat
The first cabin retreat for the Order of the Stone Circle featured workshops and crafts.

2004 OSC Men's Retreat
The theme for this retreat was "Brotherhood Across the Boundaries."  Topics included finding a sense of brotherhood across boundaries such as sexual orientation, age, race, and religious / spiritual path.  A small group of Radical Faeries came from DC to attend this event.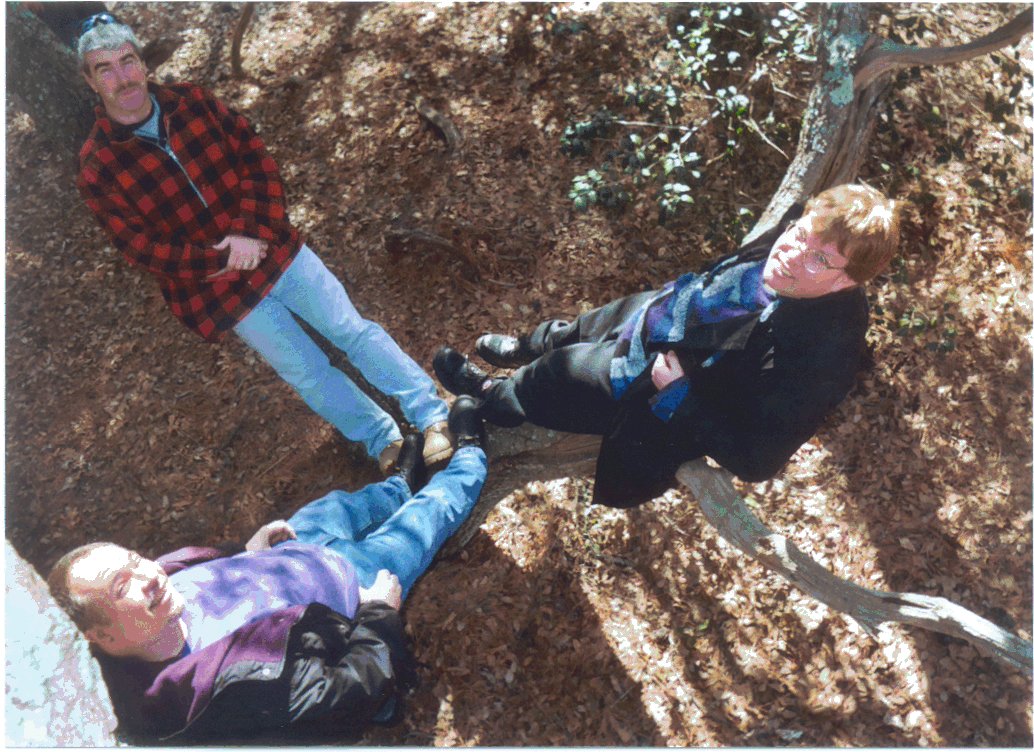 2006 OSC Men's Retreat
The theme for this retreat was "Supernatural." Workshops included topics related to the paranormal, ghosts, cryptids, and local legends and folklore.  The event included a ritual at a Native American burial ground in First Landing Park.
2017 Hampton Roads Pagan Men's Retreat