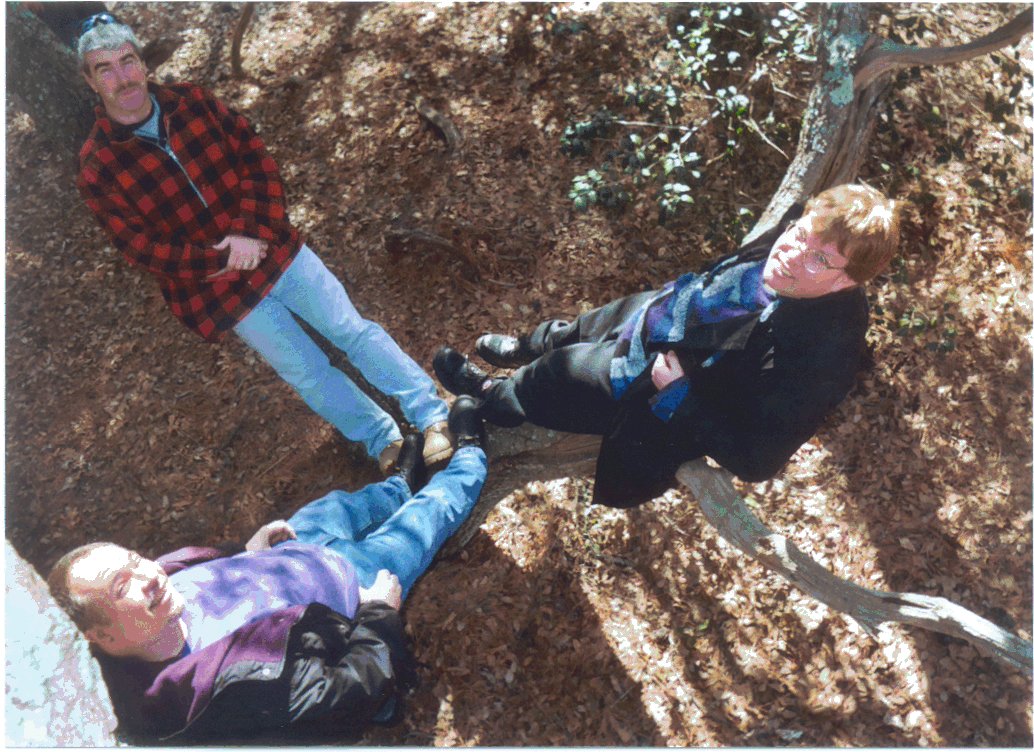 Olympus Campground Resort is gay and Pagan owned and operated and will cater to LGBTQ, Pagan, and related communities who often feel marginalized and out of place at other campgrounds and resorts. The primary markets will be LGBTQ, Pagan, and other adult alternative communities, though a special focus will be on Queer and Pagan men, and men involved in the mythopoetic men's movement.  Secondary markets may include fetish communities, polyamorous folks, sci-fi / fantasy groups, and so on.
Our resort will be adult-oriented, rather than the typical "family-friendly" venue, providing a place for adult singles, couples, and others without children to relax and play.  As a private members-only campground resort we can provide a safe space for our members and an adult, clothing-optional atmosphere.
Olympus Campground Resort will be located in central Virginia within 2-3 hours of most major cities and metropolitan areas in Virginia providing a convenient weekend getaway for city folks.  We will also provide a place for rural LGBTQ folks, Pagans, and others outside the mainstream to congregate and find community.  Being located in a rural area without existing LGBTQ bars, Pagan shops, or other community resources will provide an opportunity to build these communities in the area surrounding the campground resort.
The initial campground will feature a gate house, bath house, dining pavilion, and campsites.  We might also feature cabins and RV sites. Our wish list of later additions includes a main lodge, restaurant (that may double as a bar on the weekends), and recreation hall.  Other amenities might include a pool, sauna, hot tub, and recreational field.  A fire circle, amphitheater, and stage areas will also feature into the landscape.  A Pagan / Hellenistic open air temple will provide a place for Pagan drum circles and solar/lunar celebrations.
We will offer a variety of events that cater to our main audiences and that provide options beyond the typical "bar in the woods" event themes of most gay and bi men's campgrounds.  We will also host Pagan and general interest events.  Additionally, we will cultivate outside groups and gatherings who might wish to host their events at the campground.
Olympus Campground resort will take the LGBTQ and Pagan campground and resort concepts and merge them into something unique and with broader appeal. 
If you are interested in becoming an investor for the business, or if you think you might become a potential member or customer of the campground resort, please consider joining our mailing list.
Currently we are compiling a list of potential investors, members, and customers.  Until land is purchased and things start moving forward, our mailings will be be sparse.  We will not start selling stock until land is purchased and we incorporate, but we will start accepting tentative pledges from investors.  We will not likely create any social media pages or groups until that time either, so joining our mailing list and checking our website periodically will be the best ways to keep up-to-date on our progress.
Mailings will include letters and newsletters by snail mail and by e-mail. 
If you wish to be on our mailing list, please contact us by mail or through the contact link below.  Be sure to include your name, mailing address, and e-mail.  Other contact information such as phone number or social media page is optional.  Please be sure to let us know your interest in our endeavor - whether you are interested in becoming an investor or a potential member or customer. You can also contact us if you are interested in becoming a second owner/partner in the business or if you are interested in becoming a food vendor once the campground resort opens.
Your information will only be used to provide news, updates, and event invitations related to the Olympus Campground Resort.  We will not share or sell your information with other groups or businesses.
You can contact us through the contact form at the following link: Mel Frizzell
Below is a sample photo gallery.  The photos below are from events related to Hampton Roads Pagan men's groups Mel has been involved with.  Many of the photos below were taken by David Coffman (photo credit).
The current photos highlight Mel's involvement in organizing and running men's retreats.  Only a small number of photos and years are highlighted. This section also marks a part of the website where photos from future Olympus Campground events and gatherings could be posted.
Once the Olympus Campground Resort is in place and has had time to produce photos of events and gatherings, this page will be replaced with a full photo gallery that will likely include a grid format or slideshow. 
2003 OSC Men's Retreat
The first cabin retreat for the Order of the Stone Circle featured workshops and crafts.

2004 OSC Men's Retreat
The theme for this retreat was "Brotherhood Across the Boundaries."  Topics included finding a sense of brotherhood across boundaries such as sexual orientation, age, race, and religious / spiritual path.  A small group of Radical Faeries came from DC to attend this event.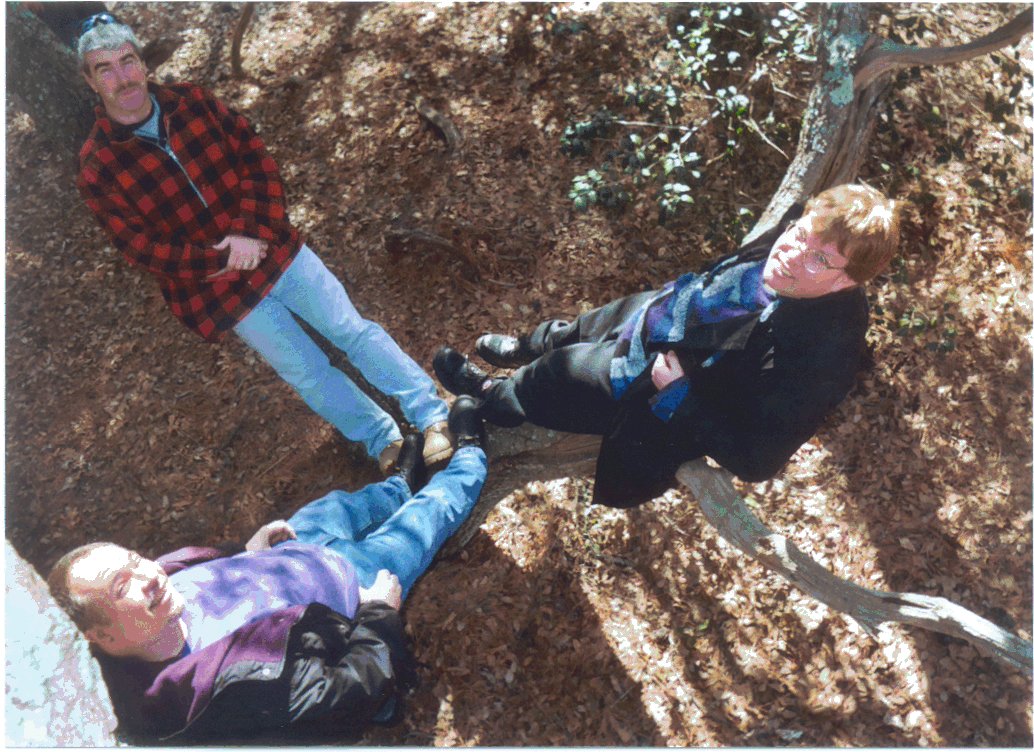 2006 OSC Men's Retreat
The theme for this retreat was "Supernatural." Workshops included topics related to the paranormal, ghosts, cryptids, and local legends and folklore.  The event included a ritual at a Native American burial ground in First Landing Park.
2017 Hampton Roads Pagan Men's Retreat
Subcategories