Photos of Brotherhood by the Bog Past Retreats
The current Brotherhood by the Bog retreats started in 2016. Most photos were taken by Mel Mystery or David Coffman.
2018
 2017

Classic Retreats
These retreats were put on by mostly the same organizers and ran from 2003 to 2007.  Most photos were taken by Mel Mystery or David Coffman.
---
Please use the Brotherhood by the Bog link menu to the right of this page to navigate to other retreat specific pages.
1. Do I have to camp if I attend?  You do not have to camp to attend.  Tent spaces are an add-on for those who do want to camp, and not a part of regular registration costs.  If tent camping is not your thing, you are welcome to reserve your own cabin directly through First Landing State Park (or by calling (800) 933-PARK) or stay at a nearby hotel.  If you live nearby, you are welcome to day trip.
2. I missed the registration deadline, but I'd like to camp.  Is this possible?  We've set our deadline so we know how many campsites to reserve and so we can try to get these close together.  If you missed our deadline, but still want to camp, please reserve your own campsite directly through  First Landing State Park or by calling (800) 933-PARK. 
3. Are there bathrooms and showers with hot water?  Yes.  There are a number of public restrooms with showers scattered throughout the campground.  Showers have both hot and cold running water.
4. Do I have to be Pagan to attend? No.  We welcome all respectful seekers.  Our activities and workshops are geared toward Pagan and earth-centered religions, and we will be hosting a few Pagan rituals during the weekend.  If you are okay with this and the topics of the weekend catch your interest, please do join us for the weekend.

5.  Are you friendly to gay, bi, trans, straight attendees? We welcome men of all orientations and masculine identified transgender folks.  Our planning team is made of gay and  straight men.  Unlike some mainstream religions, Pagans are generally very open and accepting of folks of all sexual orientations. We have no scriptures or mandates condemning alternative sexualities or sexuality in general.

6.  I'm a woman and I really resonate with the theme and topic of your retreat.  Can I attend?  We will not turn anyone away who feels they would gain from the weekend.  That said, the focus of our weekend is brotherhood and our workshops and activities will be male and masculine focused.

7.  Are vegetarian meals an option?  Yes.  One of the retreat planners is vegetarian so this is always a consideration.  If you are vegan, have food allergies, or other diet restrictions, please let us know before the retreat and we will try to accommodate you.  Meals are included in your registration price.  You are welcome to bring additional or supplemental food items if you like. 
---
Please use the Brotherhood by the Bog link menu to the right of this page to navigate to other retreat specific pages.
Thank you for Pre-Registering for the Brotherhood by the Bog Men's Retreat to be held March 23-25, 2018 at First Landing State Park in Virginia Beach.
We should be contacting you by e-mail within the next few days to have you fill out an event Registration Form.
If you do not hear from us within a few days, please e-mail us using the e-mail on the registration web page.
Your pre-registration payment includes your registration fee, meals, and parking for the entire retreat or any part of the retreat you attend.
Please note that overnight accommodations in the cabin are extra.
You may purchase one or more nights in the cabin through us for $25 per night.  If you would like a cabin to yourself, please make arrangements directly with First Landing State Park for a private cabin.
There are also a number of hotels nearby.
Pre-registrations are non-refundable after Friday, February 23, 2018.
We look forward to seeing you at the Brotherhood by the Bog weekend in March!!!
Brotherhood by the Bog: A Spiritual Experience for Pagan and Pagan-friendly Men
---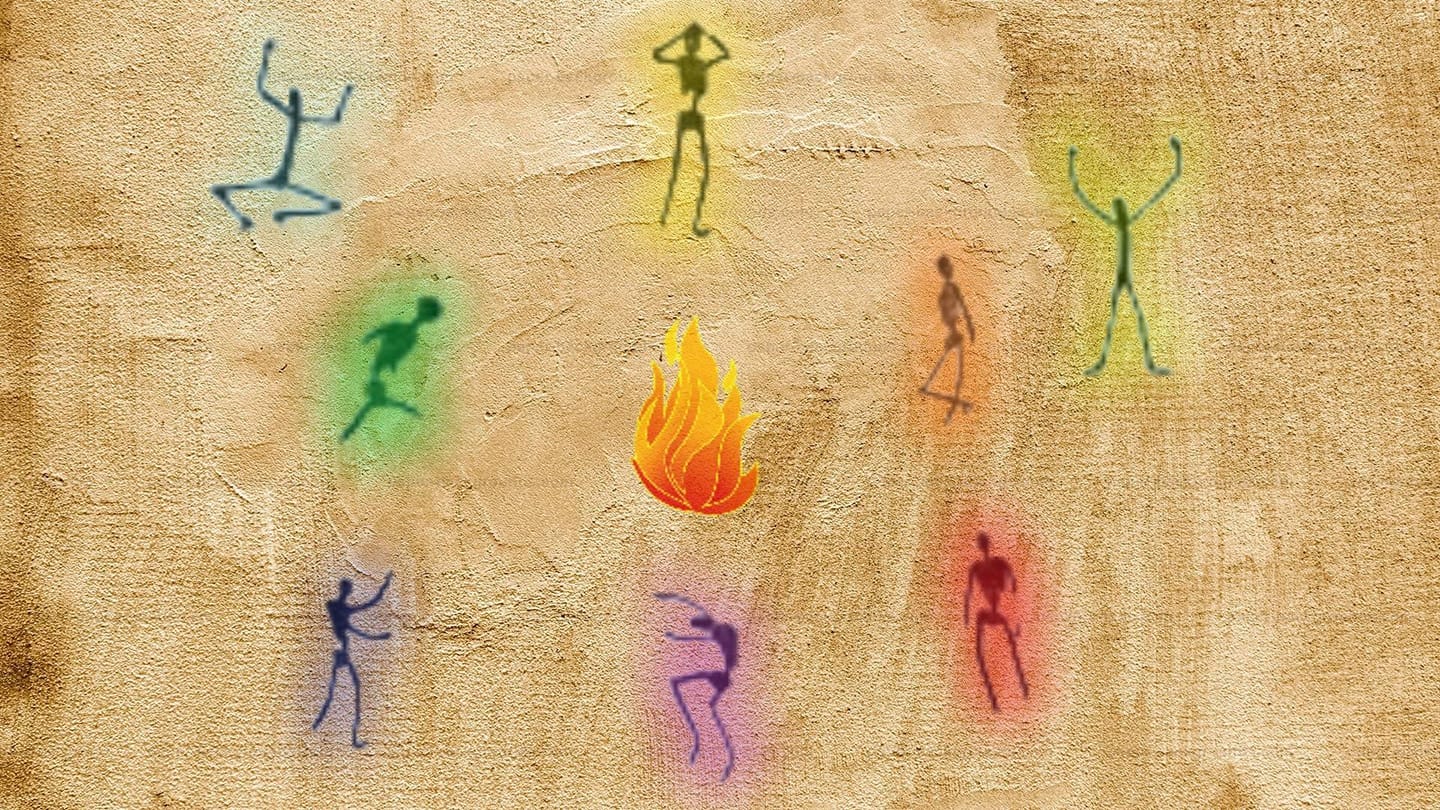 Brotherhood Across the Boundaries:
Valuing Our Diverse Tribes
April 11-14, 2019
First Landing State Park
2500 Shore Drive
Virginia Beach, VA
Campsites #38 and #39

Brotherhood by the Bog
Brotherhood by the Bog is an annual men's spiritual and bonding experience that takes place in the spring at First Landing State Park in Virginia Beach. The focus is primarily Pagan though all respectful seekers are welcome. We welcome men of all sexual orientations and backgrounds.
This year the retreat is being co-sponsored by Brotherhood by the Bog and the Tidewater Spirit Coalition men's group.
This year's theme includes:
 Valuing and understanding our brothers across various Pagan paths.  These might include Wicca, Druidry, Norse Paganism, Shamanism, and other paths.
 Valuing and understanding our brothers of various sexualities. This might include gay, bi, straight, transgender, polyamory, and even fetish groups.
 Valuing and understanding our brothers from different age groups.  There's room for youth, warriors, and elders.
 Valuing and understanding our brothers with diverse spiritual practices.  These might include things like various divination practices, and so on.
Guest Presenter(s):
 Musical Guest: Sir Hex Nottingham


Raised as a Shield Knight and Priest of the Loyal Arthurian Warband by Arthur Pendragon in Stonehenge, student of the Order of Bards, Ovates, and Druids, member of the Ancient Order of Druids in America, and appointed as Principle Drummer of the Stonehenge Druids. A lifelong Witch, studying the many ways of the Craft since childhood, Hex has made 5 pilgrimages to the United Kingdom visiting some of the most sacred Druid and Celtic temples, and worked with many amazing people along the way, even sharing the stage with international Pagan recording artist Damh the Bard to an audience of 400 Druids in Glastonbury and two private shows of 100 in Pennsylvania. In 2015, Hex conducted the Midsummer Sunset Ceremony inside Stonehenge to a crowd of about 30,000 people. Hex, along with Stonehenge ArchDruid Rollo Maughling, made history by being the first booked musical act at Stonehenge Summer Solstice since its 30 year ban.  Hex may also have been the first Druid to make global news on Yahoo's global news homepage.
---
 Be sure to join our Facebook group and RSVP on our Facebook event page.

Buy a Brotherhood by the Bog 2019 T-shirt 

 T-shirts are $20 each and all proceeds go toward the retreat.  Various sizes will be available at the retreat.

 
---
Please use the Brotherhood by the Bog link menu to the right of this page to navigate to other retreat specific pages.

Would you like to present a workshop or activity at our retreat?  This email address is being protected from spambots. You need JavaScript enabled to view it.

This year's theme is: "Lost Boys and Neverlands: Creating Magickal Connections in a Mundane World." 
Topics will include:
Finding and connecting with your tribe.
Rediscovering the magick within.
Achieving the balance between your inner adult and your inner child.
Possible workshop topics can include any of the above, additional topics might include:
Lost boy and Peter Pan archetypes
Growing up and growing older
Masks and Shapeshifting as a Lost Boy activity
We have a approximately six slots for workshops and activities (mostly on the main day of the retreat, Saturday). Our keynote presenter typically provides at least one workshop and often facilitates the main ritual.
From those workshop proposals received, we will select the most appropriate workshops and activities that relate to the theme of our weekend from those we receive by our Workshop Proposal deadline (December 31, 2017). If we receive a lot of proposals, we may keep some workshops in mind as backups should a presenter not show.
To be considered, you must be pre-registered to attend the retreat by the Workshop Proposal deadline. We will make our selections in early January and then confirm with you, should you be selected. We reserve the option to change workshop names or to edit workshop descriptions for grammar, punctuation, clarity, or space.
Subcategories